Emergency Service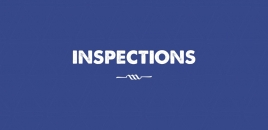 Inspections
Same Day Service | Nunawading Gutter Cleaners
About Us

Products and Services

Servicing Suburbs

Q & A
About Us
Nunawading gutter cleaners at Himalayas Cleaning Services offer professional gutter cleaning and courteous vacuum cleaning of commercial and domestic gutters, roofs, solar PV panels, ceiling cavities and downpipes around Nunawading. For a professional gutter cleaning, our gutter cleaners use a specialised wet/dry vacuum system that not only gets rid of that leafy debris, it will also remove the mud, dirt and sludge that sits in the bottom of your gutters. Our Nunawading gutter cleaners understand that It is this sludge that causes the problems in your gutters, not only causing overflowing gutters or blocked gutters but can also rust your gutters. It is also in this matter that holds all the nutrients that the vermin love to feast on. Our gutter cleaners are committed to providing professional gutter cleaning around Nunawading that is second to none. Himalayas Cleaning Services Gutter Cleaners at Nunawading will clean the gutters and take away all the debris, leaving your gutters to be able to do the job that they were intended for to deliver quality gutter cleaning. Our gutter cleaners in Nunawading advised to have a regular cleaning of your gutters, your gutters will have this debris build up that can and will cause irreparable damage to your gutters – even the top of the line gutter, you choose The Himalayas Cleaning Services for your gutter cleaning, you can count on the exceptional quality of work and outstanding customer service.

Our labour staff are all our own employees, and we train them focusing on quality work. Also, when your gutters are full of debris, they will not do the job that they are intended for, which is to take the rainwater away from your home, our gutter cleaners will remove all those debris and make sure to satisfy our Nunawading clients. Instead of the gutters taking water away, if they are full of debris, they will, in fact, deliver this rain water directly into your home causing water damage to your home over time. Our Nunawading gutter cleaners are aiming to be your number one choice for all your gutter cleaning issues. Gutter cleaners Nunawading at Himalayas Cleaning Services we know that gutter maintenance is essential to prevent damage to your home. Our expert gutter cleaners can even provide you with a roof inspection report on the state of your gutters and roof plus also discuss and schedule with you a preventative maintenance plan for future gutter cleaning. Our Nunawading gutter cleaners are fully equipped and licensed to deliver a satisfying result. Our Nunawading gutter cleaners are expert and skilled professional. Gutter cleaners at Nunawading Himalayas Cleaning Services are aiming to meet your needs and satisfaction by providing quality workmanship. For your gutter issues, call our expert Nunawading gutter cleaners on 0400 717 856.

Nunawading Gutter Cleaners
Himalayas Cleaning Services
0415 841 606 Nunawading

Same Day Service | Nunawading Gutter Cleaners
Products and Services
Method
Flushing, Pressure Cleaning
Part
Downpipe, Drains, Gutter Guards, Roof Valleys, Stormwater Pits
Concern
Birds, Blocked Gutters, Contaminated Rainwater, Fire Risk, Gutter Deterioration, Internal Water Damage, Leaves, Safety, Tank Filter Blockages, Vermin, Water Overflow
Service Option
Consultations, Emergency Service, Inspections, Quotes, Same Day Service, Service Contracts
Keywords
Servicing Suburbs
Q & A
What are the services offered by Himalayas Cleaning Services Gutter Cleaners at Nunawading?

Nunawading gutter cleaners at Himalayas Cleaning Services offer professional gutter cleaning and courteous vacuum cleaning of commercial and domestic gutters, roofs, solar PV panels, ceiling cavities and downpipes around Nunawading. For a professional gutter cleaning, our gutter cleaners use a specialised wet/dry vacuum system that not only gets rid of that leafy debris, it will also remove the mud, dirt and sludge that sits in the bottom of your gutters.

How competitive are your employees?

Our labour staff are all our own employees, and we train them focusing on quality work. Also, when your gutters are full of debris, they will not do the job that they are intended for, which is to take the rainwater away from your home, our gutter cleaners will remove all those debris and make sure to satisfy our Nunawading clients.

How can we contact you?

For your gutter issues, call Himalayas Cleaning Services, your expert Nunawading gutter cleaners on 0415 841 606. You can also send an email to info@himalayascleaning.com.au. We look forward to assisting you. Report an issue