Painters in Craigieburn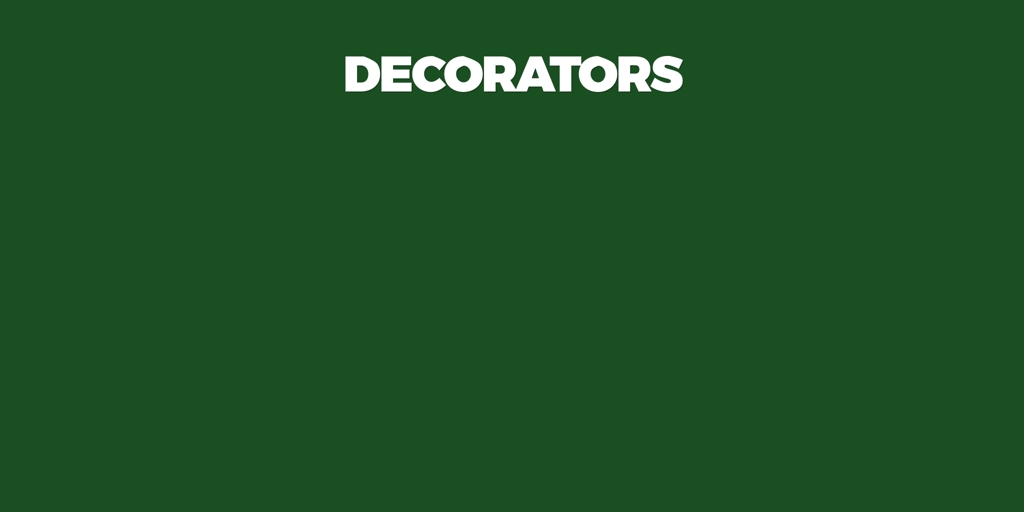 Decorators
Craigieburn Painting Services
Who we are

What We Offer

Servicing Suburbs
Who we are
Highly-skilled Painters in Craigieburn

Well-rounded Craigieburn Decorators

Best Commercial Painting Techniques

Experts in Residential Painting

Fence Painting and Spray Painting

Exterior Timber Maintenance
Highly-skilled Painters in Craigieburn
Freshen up Your Place With Eye-pleasing Colours Applied by Excellent Craigieburn Painters
Registered Residential Painting Specialists in Craigieburn

Give your property the wow factor with the help of paint colours. Instead of doing the challenging processes of painting, it is practical to enlist the prompt services of registered Craigieburn painters. To be sure of expert strokes and flawless completion, hire the quality services of professional Craigieburn painters. Well-trained painters know the suitable coatings that would best accentuate your Craigieburn property. When it comes to superior residential painting or commercial painting services in Craigieburn, hire the competent Craigieburn team of Above All Painting Service.

Get to Know Us – Most Reliable Painters in Craigieburn

Above All Painting Service has been a household name in the field of painting. For years now, our company in Craigieburn has been receiving scores of compliments due to incomparable residential painting help extended by our Craigieburn painters. Being skilled in all aspects of residential and commercial painting, our Craigieburn painters can perfectly complete any painting job anywhere in Craigieburn, no matter how big or small. Say goodbye to unsightly graffiti, fire damages or smoke damages as our competent painters in Craigieburn will apply the finest coatings and special finishes. Equipped with premium paints and a collection of top-quality tools, our exceptional painters will surely leave your place in Craigieburn with striking finishes. Moreover, clients in Craigieburn need not worry about disruptions as our professional painters can work around your schedule. They never fail to practice time efficient painting methods too, hence, the clients of Above All Painting Service are assured of on-time project completion.

What We Offer – Craigieburn's Most Favoured Residential Painting Specialists

Above All Painting Service provides effective solutions to a wide-ranging selection of residential and commercial painting services Craigieburn-wide. Our first-rate painters in Craigieburn customise their services to suit your needs. Whether you want warmer or cooler hues, our superb painters in Craigieburn will achieve that for you without a flaw. Nothing compares to the expertise and work ethics of our adept painters in Craigieburn when it comes to these concerns:

• Residential Painting Craigieburn
• Fence Painting
• Commercial Painting Craigieburn
• Spray Painting
• Interior/Exterior Painting
• Special Finishes
• Colour Consultancy
• Roof Painting
• Exterior Timber Maintenance

Avail of our Cost-effective Painting Services Now – Craigieburn's Experts in Commercial Painting

Upgrade the curb appeal of your Craigieburn property through the excellence of our brilliant painters. For any of your commercial or residential painting needs in Craigieburn, call Above All Painting Service at 0418 310 802. Our well-rounded Craigieburn painters look forward to assisting you.

Craigieburn Painters and Decorators
Above All Painting Service
0418 310 802 Craigieburn

Craigieburn Painting Services
What We Offer
Item
Antiques, Architraves, Benchtops, Borders, Cabinets, Ceilings, Doors, Fascias, Feature Walls, Fencing, Floor Coverings, Floors, Laminates, Murals, Pools, Roller Doors, Roller Shutters, Roofs, Skirting Boards, Soffits, Strata, Tiles, Timber, Walls, Weatherboards, Window Frames
Service
Airless Spraying, Anti-Grafitti, Brush Application, Clean-up, Colour Consultations, Consultation, Faux Finishes, French Washing, Glazing, Heritage Colour, Heritage Work, Lacquering, Line Marking, Maintenance, Marbling, Mirror Finishes, Period Restorations, Protective Coatings, Re-painting, Repairs, Restoration, Roller Application, Special Coatings, Special Effects, Sponging, Spray Painting, Staining, Stencilling, Stripping, Stucco, Surface Preparations, Texturing, Varnishing, Waterproofing
Concern
Cracks, Fire Damage, Gaps, Graffiti, Lead Paint, Moss, Plaster Damage, Rot Damage, Smoke Damage, Timber Damage, Water Damage
Brand
Berger, Colorbond, Dulux, Graco, Haymes, Pascol, Porters, Resene, Rota Cota, Sikkens, Taubmans, Wattyl
Keywords
Servicing Suburbs
Why should I hire your Craigieburn painters?

Above All Painting Service prides on having the most excellent painters in Craigieburn. Our highly-skilled painters have been in the painting industry for years now and have gained in-depth know-how in different painting jobs. They are knowledgeable when it comes to the best coatings and perfect colour palette befitting your property. What's more, they are professional, hardworking and prompt in their jobs.

Are your painting services affordable?

Yes. Above All Painting Service offers high-quality painting services that are competitively priced. Even if our Craigieburn painters provide first-rate residential and commercial painting services, our service rates remain affordable. Call us now for a free quotation.

How can I contact your residential painting experts?

To experience the top-notch painting services of Above All Painting Service, you can call us at 0418 310 802. Rest assured, you will not regret hiring our Craigieburn painters as they bring painting expertise that will surely make your place a sight to behold. Report an issue