Wights Mountain Carpentry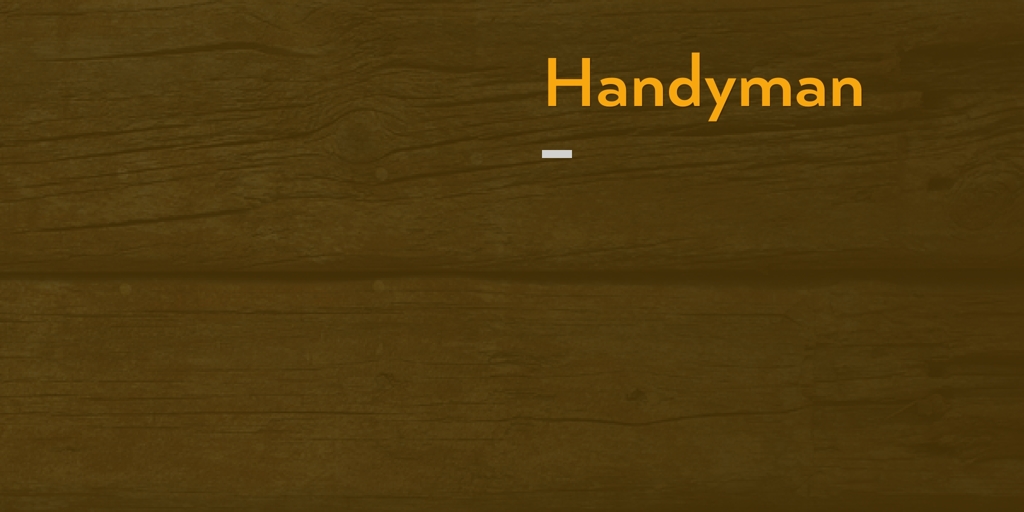 Handyman
Carpenters in Wights Mountain
Our Profile

Products and Services

Servicing Suburbs

You Asked Us
Our Profile
Prompt and Reliable Carpentry Services Wights Mountain--wide

Wide Array of Carpentry Services Anywhere in Wights Mountain

Handyman Services

Timber and Composite Decking

Basic Fencing and Painting

Window and Door Repairs
Prompt and Reliable Carpentry Services Wights Mountain--wide
Beautify Your Wights Mountain Property with Carpentry Masterpieces Perfectly Crafted by Professional Carpenters
Carpentry Specialists in Wights Mountain

Home repairs and maintenance can be overwhelming. To be sure of a superior property maintenance service, it is best that you hire certified Wights Mountain carpenters. When looking for professional Wights Mountain carpenters who possess exceptional carpentry skills, Andrew Pizzey is the company to call. No matter how simple or complicated your home repairs or property maintenance project in Wights Mountain is, the carpentry experts of Andrew Pizzey in Wights Mountain can perfectly handle the job. Clients around Wights Mountain can avail of their array of handyman services at most reasonable rates.

Who We Are – Carpentry Specialists in Wights Mountain

Bringing excellence to the field of carpentry and property maintenance Wights Mountain-wide, Andrew Pizzey continues to make a name in Wights Mountain through its top-notch services. Specialising in carpentry works all throughout Wights Mountain, Andrew Pizzey always transacts business based on integrity, honesty and reliability. Our company derives considerable satisfaction from all the carpentry works professionally-crafted by our adept craftsmen in Wights Mountain.

Andrew Pizzey accepts carpentry jobs of all sizes anywhere in Wights Mountain. Our highly-skilled carpenters in Wights Mountain are equipped with years of hands-on experience and training in different aspects of carpentry. Moreover, our carpentry specialists in Wights Mountain customise their handyman services to meet the needs of our Wights Mountain clients. Armed with an arsenal of top-quality handyman tools and premium products, our Wights Mountain team will surely deliver commendable carpentry works for each and every Wights Mountain client.

Our Top-rated Home Maintenance and Handyman Services Wights Mountain-wide

Andrew Pizzey offers first-rate solutions to a wide range of carpentry concerns in Wights Mountain. Clients can rely on the carpentry skills of our Wights Mountain team for any of these needs:

• Carpentry Works Wights Mountain-wide
• Decking Jobs
• Handyman Services Wights Mountain
• Basic Fencing and Basic Painting
• Basic Gardening Services
• Construction of Pergolas
• Property Maintenance and Repairs Wights Mountain
• General Building Work

Give Your Wights Mountain Home the Best Property Maintenance by Calling Us

If you are in need of a carpentry expert in Wights Mountain, look no further as Andrew Pizzey houses the best team. All our handymen are friendly and trustworthy, hence, transacting business with them is hassle-free. Call us now at 0417 790 045 to discuss your concerns with our competent team.

Wights Mountain Carpenters
Andrew Pizzey
0417 790 045 Wights Mountain

Carpenters in Wights Mountain
Products and Services
Service
Advice, Alterations, Carpentry, Construction, Extensions, Maintenance, Project Management, Renovations, Repairs, Restoration
Brand
Formica, Laminates
Hours of Operation
Open Monday - Friday, Open Saturdays
Specialty
Architectural Work, Marquetry
Keywords
Find A Carpenter, Apprentice Carpenter Jobs, Wights Mountain Carpentry, Joiners And Carpenters, Fifo Carpenter Jobs, Carpenters, Carpenters Wanted, Joinery, Carpentry Jobs, Formwork Carpenter, Local Carpenters, Carpenter, Carpenter Wanted, Jobs Carpenter, Roof Carpenter, Carpenters Jobs, Carpentry Apprenticeships, Carpenter Wages, Apprentice Carpenter, Formwork Carpenter Jobs, Carpentry, Carpenter Apprenticeship, Work For Carpenters, Apprentice Carpenter Wages
Servicing Suburbs
You Asked Us
Aside from carpentry services, do you offer other services in Wights Mountain?

More than our first-rate carpentry services, Andrew Pizzey offers an array of property maintenance services all throughout Wights Mountain. Our excellent team of professional workers are adept at numerous handyman tasks such as decking, basic gardening, fencing, painting and home repairs.

Are your carpenters licensed and experienced?

Yes. For guaranteed peace of mind, we provide our Wights Mountain clients with licensed, insured and certified carpentry experts. All our skilled carpenters have been in the industry for years now, possessing a vast of hands-on experience and training in different aspects of trade and carpentry. What's more, they manifest unwavering passion for carpentry and are always prompt and honest in their works.

Do you offer reasonable service rates?

Yes. Andrew Pizzey offers competitive pricing. Clients in Wights Mountain can experience the incomparable carpentry skills of our team without having to break the bank. Andrew Pizzey will make sure that clients will get the best out of their money by providing them with top-notch home repairs and maintenance services. Call us now for more information. Report an issue