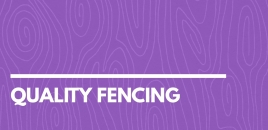 Quality Fencing Kuluin
Licensed Fencing Contractors Kuluin
Local Kuluin Fence Builders
Profile

Products and Services

Servicing Suburbs

Queries
Profile
Colorbond Fencing Contractors Kuluin

High Standards Fencing Repairs

The Go-to Fencing Contractors in Kuluin
Colorbond Fencing Contractors Kuluin
If you are searching for a certified, reliable and cost-effective fencing solutions, Fassifern Fencing is the fencing contractor of your choice in Kuluin.
Licensed Fencing Contractors in Kuluin

We understand that revamping or improving your backyard can also mean hiring professional fencing contractors in Kuluin for your fencing needs. You don't need to feel burdened because our experienced fencing contractors in Kuluin have a hands-on approach with each and every project. Our fencing contractors in Kuluin will assist you with a customised design and layout to give your home and property that safe and secured fences.

Fassifern Fencing is a combination of technical precision and quality fencing services in Kuluin. We are 100% customer satisfaction driven team and aims to build a long-term relationship with our customers. We are a team of expert fencing contractors that can face any types of projects and still continue to provide excellent quality. Our Kuluin fencing contractors have the most extensive training and knowledge, therefore, we can assure you that we got your fencing needs covered.

Our professional fencing contractors in Kuluin aim to work directly with homeowners and businesses in the design and construction of your fencing projects to ensure we are always meeting our customers' needs. You can guarantee of the expertise of our fencing contractors in Kuluin and our materials are at par with Australian standards so you'll never be concerned with safety and quality.

Here at Fassifern Fencing, our fencing contractors in Kuluin work hard to provide quality fencing solutions from the traditional chain wire to domestic and commercial fencing that is suited to our customer's requirements. Fassifern Fencing has earned the trust and confidence of our customers in Kuluin for all their fencing and gate needs. Our highly experienced fencing contractors understand that fencing is a critical part of your home and for a lot of property owners so we make sure to get the job done right the first time. Our dedicated fencing contractors will continue to uphold our reputation of unparalleled fencing solutions in Kuluin and excellent customer service. We guarantee high-quality products, professional and friendly approach, and efficient delivery in every task. Trust our expert fencing contractors in Kuluin with all your fencing needs.

Our fencing contractors in Kuluin specialises in any kind of fencing work:

- Temporary
- Gl- Security
- Boundary
- Commercial and Industrial Fencing
- Residential and much more

So give us a call today for your free quote and our professional fencing contractors will guarantee the best service a competitive price.

Kuluin Fencing Contractors
Fassifern Fencing
0408 189 302 Kuluin

Local Kuluin Fence Builders
Products and Services
Fence Type
Agricultural, Boundary, Construction, Crowd Control Barriers, Deer, Frameless, Front Feature, Garden, High Security, Hoarding, Hobby Block, Horizontal Slat, Horse Fencing, Industrial, Internal, Kangaroo Fence, Lattice, Loop & Spear Top, Modular , Panel, Picket, Pinelap, Privacy, Rabbit Fence, Security, Semi-frameless, Snake Fence, Soundproof, Spears, Stock Fencing, Temporary Fencing, Timberlap, Vermin Fence, Vineyard Trellising
Material
Aluminum, Bamboo, Barbed Wire, Brick, Brushwood, Cast Stone, Concrete, Corrugated, Galvanised, Glass, Hardwood, Iron, Jarrah, Log, Metal, PVC, Palisade, Pine, Plaster, Powder Coated, Sandstone, Sheet Metal, Stainless Steel, Steel, Timber, Treated, Vinyl, Wood, Zinc
Service
Capping, Customising, Design, Excavations, Fabrication, Fretwork, Installation, Levelling, Measuring, Post Ramming, Powder Coating, Reinforcement, Renovation, Repairs, Trenching
Style
Chainlink, Chainmesh, Colonial, Diagonal, Diplomat, Federation, Flat Top, Heritage, Loop Top, Mesh, Picket Top, Rail, Ring Top, Ringlock, Rod Top, Tubular, Woven Wire
Keywords
Servicing Suburbs
Queries
Do you offer free quotes for your fencing contracts?

Yes, Contact us today for your free design and quote and our professional Kuluin fencing contractor will attend to your queries.

Are all your fencing works insured?

Yes, we want to make sure the safety of you and your property, therefore, we guarantee full insurance to our fencing contractors and fencing services in Kuluin.

Do you offer discounts?

Our prices vary depending on the service required. But, let our expert see what options we can give to you for your fencing needs. With our expert fencing contractors in Kuluin and high standards quality if service you are guaranteed to get your money back. Report an issue