Extensions and Conversions
Renovation and Restoration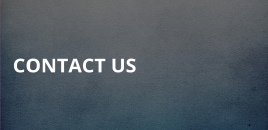 Contact Us | Carpenters Cairns City
About Us

Products and Services

Servicing Suburbs
About Us
Domestic Carpenters in Cairns City

Residential and Commercial Carpenters in Cairns City

Kitchen Fitting

General Carpentry

Low Cost Carpenters in Cairns City
Domestic Carpenters in Cairns City
Tassie's Handyman carpenters in Cairns City provide a trusted, local service. Our carpenters in Cairns City will listen to your needs to deliver what you are looking for. Our Cairns City carpenters understand the importance to our customers for both qualifications and experience, to manage both small and larger projects. Our carpenters in Cairns City offer an efficient service so we will soon be out of your way after delivering a quality job, with our full range of building services. Commitment to customer service is outstanding and all customers are happy to recommend our carpenters services in Cairns City. If you are looking for a carpenter in Cairns City to work with you on your next project, our Cairns City carpenters would be delighted to discuss the requirements with you.

Fully Insured Carpenters in Cairns City

Our carpenters in Cairns City have a strong reputation for good honest workmanship, and we can supply any services you require for carpentry in Cairns City. Our carpenters in Cairns City are happy to talk through what work you need doing and offer suggestions on the most cost effective ways to carry it out. The carpenters of Tassie's Handyman in Cairns City are polite and approachable, and our Cairns City carpenters are happy to listen to your ideas and preferences and try to make them work within your time and budget. If you have any concerns throughout the job, our carpenters in Cairns City can address them quickly and adjust any plans to accommodate any changes you want to be made.

The carpenters of Tassie's Handyman in Cairns City pride ourselves as being different from the typical tradesmen stereotype by providing an efficient and innovative service which involves the client throughout every step of the process. Our carpenters in Cairns City are very flexible in our approach and always willing to work with our client's needs and deadlines whatever they may be! Offering professional carpentry services throughout Cairns City and surrounding areas. Our carpenters in Cairns City has a vast selection of carpentry services range from exterior to interior, kitchens, stairs, fencing, decking and lots more.

Cairns City Carpenters
Tassie's Handyman
0410 027 287 Cairns City

Contact 0410 027 287 | Carpenters Cairns City
Products and Services
Service
Advice, Alterations, Carpentry, Construction, Extensions, Maintenance, Project Management, Renovations, Repairs, Restoration
Brand
Formica, Laminates
Hours of Operation
24hr Emergency Service, Flexible Hours, Open 24hrs, Open 365 Days, Open Evenings, Open Late, Open Monday - Friday, Open Saturdays, Open Sundays
Specialty
Architectural Work, Marquetry
Keywords
Carpentry, Carpenters Wanted, Work For Carpenters, Carpenter Wages, Apprentice Carpenter Jobs, Carpenter, Apprentice Carpenter, Local Carpenters, Carpenters, Cairns City Carpentry, Find A Carpenter, Carpentry Jobs, Roof Carpenter, Formwork Carpenter Jobs, Joiners And Carpenters, Apprentice Carpenter Wages, Joinery, Jobs Carpenter, Carpenters Jobs, Carpenter Jobs, Carpenter Wanted, Fifo Carpenter Jobs, Formwork Carpenter, Carpenter Apprenticeship, Carpentry Apprenticeships
Servicing Suburbs
Do you need the payment upfront before your Cairns City carpenters start to work with the project?

Our carpenters in Cairns City only ask for money upfront for larger scale work. This money will cover the cost of the materials needed, should this be the case we would fully explain this to the customer and also detail this in a printed quotation.

Does your carpenters in Cairns City provide free estimate?

Absolutely, our carpenters in Cairns City provide free and no obligation estimate. We will provide our personal recommendation of the project and wait for your approval.

How to contact your capenters in Cairns City?

You can contact our Cairns City carpenters by Tassie's Handyman at 0410 027 287 or you can send us an email info@airsocool.com for more information and details. We look forward to hearing from you. Report an issue