Concrete Drilling Stanmore
Stanmore Concrete Sawing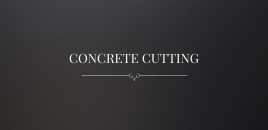 Concrete Cutting Stanmore
About Us

Products and Services

Servicing Suburbs
About Us
Quality General Concreting Services

Stanmore Residential and Concrete Cutting

Expert Concrete Cutting Services in Stanmore
Quality General Concreting Services
Stanmore A Speedies Core Cut guarantees high-quality concrete cutting services for residential and commercial projects at a competitive price
Stanmore Quality Concrete Cutting

We are fully equipped to deliver a complete range of concrete cutting solutions to Stanmore residential and business operations and has a strong focus on timeliness of project completion and success. You are guaranteed to get the value of your money back. Our Stanmore staff is well-trained and certified professionals to deliver the high-quality of concrete cutting solutions that are suited to your need and budget. Our team are committed to delivering quality concrete cutting services around Stanmore.

We aim to be your number one choice for all your concrete cutting services around Stanmore. A Speedies Core Cut Stanmore goal is to deliver excellent and satisfying service to exceed your expectations. We use state of the art concrete cutting tools to ensure in delivering work in a timely manner. Our mission is to be the leading concrete cutting across Stanmore Australia. Our Stanmore team can work on any size of concrete cutting service. No concrete cutting job that is too big or too small with our Stanmore team. Our affordable rates will never compromise the quality of our concrete cutting work.

We offer a customised concrete cutting service for all our Stanmore customers

- Concrete cutting, drilling, sawing and coring
- Stanmore Core drilling
- Hand sawing
- Concrete cutting demolition
- Concreting in Stanmore
- Grinding and breaking

You are welcome to call our Stanmore team at any time for free advice on any of our concrete cutting services and products, we are also happy to provide an obligation-free quote.

Stanmore Concrete Cutting
A Speedies Core Cut
0412 338 268 Stanmore

Concrete Cutting Stanmore
Products and Services
Service
Breaking, Bursting, Clearing, Cutting, Demolition, Drilling, Floor Sawing, Grinding, Grooving, Sawing, Slab Removal, Soft Cutting, Wall Chasing, Wall Sawing
Kind
Chainsaw, Core, Diamond, Dry Cutting, Electric, Hand, Hydraulic, Ring, Wet Cutting, Wire
Type
Commercial, Industrial, Residential
Use
Bridges, Dams, Floors, Roads, Tiles, Underwater, Walls
Keywords
Servicing Suburbs
Do you offer free quotes?

yes, A Speedies Core Cut offer free no-obligation quotes. Our affordable rates will never compromise the quality of our concrete cutting works. Call our expert Stanmore tradesman for a free quote.

What is the warranty of your concrete cutting works?

Concrete is a permanent solution. Stanmore A Speedies Core guarantees their concrete cutting service. We make sure to meet your expectations by providing quality service that is second to none.

Are you insured?

Yes, for your peace of mind, A Speedies Core and its employees are fully insured and licensed. For more information about A Speedies Core call our expert Stanmore team. We also offer a free no obligation concrete cutting quote. Report an issue