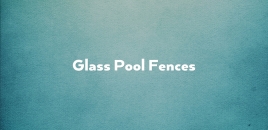 Glass Pool Fences Prospect
Professional and Quality Glaziers
Glass Installations Prospect
About Us

Products

Servicing Suburbs
About Us
Residential and Commercial

All Types of Glazing System

Prospect Glazier

Repairs and Installations

Highly Qualified Glazier Specialist in Prospect
Residential and Commercial
Sydney Glaziers Group has garnered a solid reputation because of the excellent glass repairs and full glazing services to the home, business, and industrial establishments.
Certified Glaziers in Prospect

Our professional glaziers guarantee the highest standard of customer service for your emergency glass and window repair. Our team of expert glazier take pride in their work and understand professionalism, integrity, and quality of service in all our projects. Our skilled Prospect glazier have all the tools you will need to work to get the job right for you.

Sydney Glaziers Group in Prospect continues to follow the same small business values upon which our company was founded. Our Prospect glazier team has years of experience includes working with all types of glass. Sydney Glaziers Group in Prospect believes that our customer's needs are of the utmost importance. Sydney Glaziers Group in Prospect is based on the belief that our customer's needs are of the utmost importance. Our entire glazier team are committed to meeting our client's needs. You can expect a hands-on service throughout the entire duration of your job ensuring our performance fully meets your expectations. Our Prospect glazier aims to offer all our clients a first class service.

Our Glazier offers a diverse range of glazier products and services and much more to suit your requirements:

- Window Repair & Replacement
- Glass Repair & Replacement
- Rapid Response Glass Repair
- Window Frame Repair & Replacement
- Glass Splashbacks
- Frameless Glass
- Glass Pool Fencing

Call our Prospect glazier for a free quote.

Prospect Glazier
Sydney Glaziers Group
0415 551 023 Prospect

Glass Installations Prospect
Products
Glass Type
Automotive Glass, Bent, Bevelled, Building Glass, Bullet Proof, Clear, Coloured, Curved, Decorative Glass, Eco-formed, Flat, Frameless, Frosted Glass, Glare Reducing, Heatproof, High Impact, Insulated, Laminated, Patterned, Retractable, Safety , Security Glass, Sliding, Solar Efficient, Stained, Textured, Toughened Safety, Wired Glass
Service
Conversions, Double Glazing, Edgework, Framing, Glass Cutting, Glass Etching, Glass Repairs, Glass Replacements, Installation, Made to Order, Polishing, Reglazing, Removal, Restoration, Solar Tinting
Concern
Anti-graffiti, Broken Glass, Chipped Glass, Cracked Glass, Energy Efficient, Leaks, Privacy, Rocks, Scratched Glass, Sun Glare
Glass Item
Car Windows, Doors, Fireplaces, Fish Tanks, Lights, Machinery, Mirrors, Pet Doors, Roofs, Showers, Splashbacks, Table Tops, Vanities, Wardrobes, Window Films, Windows, Windscreens
Keywords
Real Estate Listings, 24 Hour Glazier, Laminated, Glass Glazier, Double Glazed Windows, Accommodation Glaziers, Holiday Homes, Triple Glazed Windows, Glass And Glazing, Glass Suppliers, Double Glazing, Glass Cut To Size, Glass Windows, Holiday Houses, Accredited, Viridian Glass, Windscreen Repair, Glaziers, Window Glass, Holiday Rentals, Window Glazier, Glazier, Window Glass Repairs, Prospect Glass Repairs, Glass, Safety, Window Repairs, Shower Screens, Glass Repairs, Glazing, Holiday Apartments, Windscreen Replacement, Window Repair, Splashbacks, Homes
Servicing Suburbs
Do you also provide repair services only?

Yes, Sydney Glaziers Group offers many options for our Prospect customers to fit your needs. We are serving Prospect clients for all their Glazing needs. Call us for a quote.

Are your glazier insured?

Yes, Sydney Glaziers Group services are covered by a guarantee. Our Prospect glazier is fully insured and licensed for your peace of mind. Call us on 0415 551 023 for a free quote.

Do you on-call emergency service?

Yes, Sydney Glaziers Group has 24-hour emergency service. Our Prospect glazier and flexible and reliable. Call our expert team for a with no obligation quote. Report an issue