Watch Repairs Newtown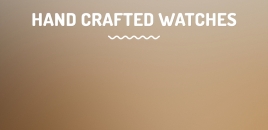 Hand Crafted Watches Newtown
Contact Us | Expert Watch Makers Newtown
About Us

Products and Services

Servicing Suburbs

Q & A
About Us
Newtown Quality and Reliable Watch Retailers

Custom Design Watches

Newtown Affordable Watch Repair

Time Piece Retailers Newtown
Newtown Quality and Reliable Watch Retailers
Elly's Shoe & Bag Service Newtown specialises in watch making, repair and services. Our well-trained Watchmakers had years of experience in making custom designed for our valued customers in Newtown. All precious items are made by capable hands, all repairs are complete on site for your peace of mind.

Newtown Professional Watch Repair Services

Do you have a special handmade piece? Your design or ours we will make it as per your requirement. Elly's Shoe & Bag Service Newtown have been making customised and bespoke clocks and watches in Newtown.

Elly's Shoe & Bag Service Newtown has fully equipped, clean and top-notch that is stocked with both traditional and modern up to date tools and beautiful watches, clocks and timepieces. All of our watch products and services are of best quality and competitive in Newtown.

We provide a free pick-up and delivery service in Newtown for clocks and all our work is fully guaranteed for 12 months.

Elly's Shoe & Bag Service Newtown craftsmen specialise in the repair of mechanical vintage and modern quality watches, pocket watches and clocks, using the highest level of skill and craftsmanship in a workshop full of the latest tools and technology. For years, we've been known as one of the top stops for watch repair and restoration in Newtown. We have been highly recommended by our clients in Newtown for the friendly and fast service that we provide.

Services that are offered to our customers in Newtown are to insure that the clock is correctly set up and adjusted to the home. Please call to arrange collection. So call us now for all your watch repair and services that you need in Newtown.

Newtown Watch Retailers & Repairs
Elly's Shoe & Bag Service
0415 683 900 Newtown

Contact 0415 683 900 | Expert Watch Makers Newtown
Products and Services
Service
Battery Replacements, Cleaning, Parts Replaced, Polishing, Rebuilding, Repairs, Restorations, Watch Maintenance, Watchbands Fitted
Feature
Analog Display, Digital Display, Hand Made, Quartz
Product
Clocks, Electronic Watches, Fashion Watches, Mechanical Watches, Sports Watches, Watch Batteries, Watchbands
Brand
Adec, Adina, Anne Klein, Audemars Piguet, Baby-G, Ball Watch Company, Baume & Mercier, Blancpain, Breitling, Breo, Bucherer, BULOVA, Calvin Klein, Cartier, Casio, Chopard, Citizen, Classique, Coinwatch, Concord, D & G, Diesel, DKNY, Ebel, Ecclesi, Fossil, Gucci, Guess, Herbelin, Hermle, Hublot, IWC Schaffhausen, Jaeger-LeCoultre, JAG, Lalique, Leica, Longines, Lorus, Marc Ecko, Maurice Lacroix, Maxum,, Michael Kors, Nike, Omega, Oris, Panerai, Patek Philippe, Pierre Cardin, Pulsar, Rado, Raymond Weil, Rolex, Seiko, Sinn, Storm, Swatch, Tag Heuer, Timex, Tissot, Tudor, Vacheron Constantin
Keywords
Omega Watch Repair, Omega Watch Repairs, Swiss Watch Repairs, Swatch Watches, Swatch, Tissot Watch Repairs, Rado Watch Repairs, Citizen Watch Repair, Watch Repair Tools, Newtown Watches, Seiko Watch Repairs, Watch Repair, Tissot Watch Repair, Watch Repairs, Fossil Watch Repair, Citizen Watch Repairs, Watches Australia, Seiko Watches, Watch Repair Newtown, Polar Watch Repairs, Watches Of Switzerland, Watch Repair Kit, Tissot, Tissot Watches, Diesel Watches, Omega, Rado Watch Repair, Watches, Watch Repairer, Omega Watches, Luxury Watches, Casio Watch Repairs, Watch Repair Kits, Watches Online, Seiko Watch Repair, Swiss Watches, Mens Watches
Servicing Suburbs
Q & A
Do you restore vintage watches?

Yes, Elly's Shoe & Bag Service Newtown restores vintage watches. We will make sure to make your vintage watch works in optimum condition.

Do you offer pick up service?

Yes, call us and we will arrange a pick-up delivery service for you in Newtown.

Can you make custom parts?

Yes, Elly's Shoe & Bag Service Newtown also make custom parts to ensure that we provide you with the watch repair and services that you need. Report an issue