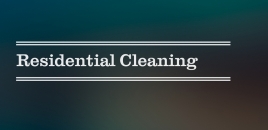 Residential Cleaning
General Carpentry Works
Water Efficient Technology Goulburn Home Cleaners
About Us

Products and Services

Servicing Suburbs
About Us
General Cleaning Services in Goulburn

Well-known Home Cleaners in Goulburn

Residential Cleaning
Fully-Qualified Home Cleaners in Goulburn
JCM Vlaar home cleaners in Goulburn understand the struggles we go thru especially when the surroundings are messy and dirty, that is why we at JCM Vlaar provides the best home cleaners in Goulburn. Our friendly, meticulous, home cleaners in Goulburn ensuring that all the skirts and sides of the residential property are dust free and odour-free. Our Goulburn home cleaners provide services for window washing, pressure washing, and general home cleaning services.

Our home cleaners in Goulburn offer carpet cleaning, tile and grout restoration by thoroughly scrubbing the tiles using heavy-duty grout cleaner, cutter cleaning and exterior wood. Our Goulburn home cleaners can also cater cleaning services for apartment turn-over. Our Goulburn home cleaners charge per hour of work depending on the job or contract with our customers as well as different types of arrangements which can be worked out.

Our Goulburn home cleaners are known to be keen to details, fast and efficient, sharp mind, trustworthy, honest and professional and are highly consistent in providing 100% satisfaction to our clients. Our Goulburn home cleaners are fully trained, highly knowledgeable of how important the job but more so on how to use the chemicals properly and safely. JCM Vlaar Goulburn home cleaners make it a point that our cleaning personnel are physically fit for the job and has a strong stomach to shy away from unsavoury cleaning challenges and be able to execute their jobs properly. Our home cleaners in Goulburn are also equipped with all the tools that they will need to be able to execute the job.

Above all, our Goulburn home cleaners are all registered and licensed, had gone through a background check and hold police clearance for the peace of mind of our customers and to ensure their safety and security. JCM Vlaar home cleaners in Goulburn can guarantee that only the best service will be provided for and that you will be duly satisfied at the output once you see them work. Don't look for other home cleaners in Goulburn as we are JCM Vlaar provide the best and reliable home cleaners in Goulburn.

Goulburn Home Cleaners
JCM Vlaar
0476 231 485 Goulburn

Water Efficient Technology Goulburn Home Cleaners
Products and Services
Kind
Bond Cleaning, Builder Final Clean, General House Cleaning, Insurance Work, Party Cleaning, Pre-rental, Pre-sale Cleaning, Relocation Cleaning, Rental Exit Cleaning, Scheduled House Cleaning
Service
Deodorising, Dusting, Exterior Cleaning, General Surface Cleaning, Gutter Flushing, Ironing, Laundry, Mopping, Sealing, Sweeping, Vacuuming, Wheelie Bin Cleaning
Property
Family Homes, Flats, Holiday Units, Rental Units, Vacant Homes
Place
Bathrooms, Bedrooms, Carports, Driveways, Entrances, Footpaths, Gutters, Kitchens, Laundries, Living Rooms, Patios, Pergolas, Pool
Keywords
Cleaning Services, Carpet Cleaning, End Of Lease Cleaning, Domestic Cleaning Service, Goulburn Domestic Cleaning, Office Cleaning, Bond Cleaners, Home Cleaning, Domestic Cleaning, House Washing, House Cleaners, Domestic House Cleaning, Domestic Cleaning Jobs, Domestic Window Cleaning, Domestic Cleaning, House Cleaning, Domestic Cleaning Services, Office Cleaners, Domestic Cleaning Services, House Cleaning, Domestic Cleaning Prices, Cleaning Jobs, Bond Clean, Bond Cleaning, House Cleaning Services, Cleaning Jobs In, Domestic Goddess Cleaning, Absolute Domestic Cleaning, Commercial Cleaning
Servicing Suburbs
Does Goulburn your home cleaners team provides for a free no obligation quotation for large establishments?

Yes, JCM Vlaar in Goulburn home cleaners provides a free with no obligation quotation for huge establishments that will need our cleaning services and guarantees that they will be well taken care of. JCM Vlaar goal is to be your top choice in terms of home cleaning.

Are you insured?

Yes, all of our staff in Goulburn hired by JCM Vlaar is fully insured, registered, had gone through a background check and holds police clearance as a requirement for the peace of mind of our customers. Our home cleaners in Goulburn always aim to provide exceptional customer service.

How to contact you?

You can contact JCM Vlaar at 0437 608 2233 for more information and details about our home cleaning services in Goulburn. Our friendly and prompt home cleaners are delighted to assist you with your inquiries. We look forward to hearing from you. Report an issue