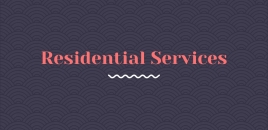 Residential Services
Industrial Services
Commercial Services | Chatswood Window Shutters
About Us

Products and Services

Servicing Suburbs
About Us
Interior and Exterior Chatswood Window Shutter

Custom Made

Any Window Shutter Designs in Chatswood
Interior and Exterior Chatswood Window Shutter
McGetrick Locks Chatswood utilises the state of the art and latest machinery to produce quality window shutters that will last a lifetime. Our attention to detail means that McGetrick Locks products are only of the highest standard and the leading window shutter provider in Chatswood. McGetrick Locks Chatswood team are committed to serving their customer's needs for the long term. Our professional Chatswood team are aiming to meet customer satisfaction by delivering high-quality window shutter products and excellent workmanship.

Chatswood Top Choice Window Shutters

McGetrick Locks in Chatswood provides outstanding window shutter products and service, giving you a window shutter product that secures your assets as well as makes a warm living and working space. Quality is never compromised when we create our custom Chatswood window shutters. McGetrick Locks Chatswood can offer a customise window shutters that are made from the finest materials and are designed for both elegant and functional. Dependability is our hallmark and you won't find better quality Australian made window shutters anywhere in Chatswood. Our fully licensed Chatswood support our clients in achieving a simple window shutter and a warm lifestyle that will fit any budget.

McGetrick Locks Chatswood are industry professional and can offer window shutter advice and guidance on the perfect products to meet your requirements. Our window shutters are quality made, they are designed that will best fit possible. Our team in Chatswood work to a high-quality standard and have many satisfied clients that use our window shutter products and service. Our expert Chatswood tradesman is aiming to meet customer satisfaction by delivering excellent window shutter work.

Call our expert Chatswood team for all your window shutter needs.

Chatswood Window Shutter
McGetrick Locks
0419 438 164 Chatswood

Commercial Services | Chatswood Window Shutters
Products and Services
Service
Design, Installation, Repairs, Servicing
Type
Commercial, Industrial, Residential
Kind
Automatic, Manual, Plantation, Remote Controlled, Roller Grilles, Security
Material
Aluminium, Steel, Timber
Keywords
Local Locksmiths, Door Lock, Chatswood Lock Smith, Automotive Locksmith, Automotive Locksmith, Lock Smith, 24 Hour Locksmith, Lock, Locksmiths, Locksmith Supplies, Auto Locksmith, Mobile Locksmith, Safe, Unlock Door, Car Locksmith, Key, Emergency Locksmiths, Emergency Locksmith
Servicing Suburbs
Do you provide a free window shutter quote?

Yes - just call McGetrick Locks Chatswood at 0419 438 164 for a free with no obligation quote. We offer a wide range of window shutter products and services. Call us for a quote.

How can we contact you?

If you need assistance on window shutter in Chatswood, McGetrick Locks is the best company for you. Give us a call at 0419 438 164 and we will be providing the best customer service.

How competitive are your employees?

Our Chatswood team carry a wide variety of state-of-the-art window shutters, enabling you to select the one that best addresses the requirements for your place. Call us for a quote. Report an issue