Competitive Rates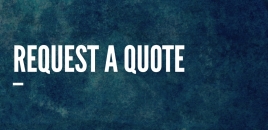 Request A Quote
Tiling Supplies Bankstown
About Us

Products and Services

Servicing Suburbs

Information
About Us
Bankstown Tiling Supplies

Tile Cutters

Tiles

Bankstown Tiling Design Supplies
Razar tiling supplies help our clients to enhance their home, office or outdoor area with tiling masterpieces. We stock a wide range of floor tiles, wall tiles, bathroom tiles, natural stone floors, stone pavers, outdoor tiles and pool pavers. We are experience in tiles and interior decorating for both residential and commercial building and renovation projects in Bankstown. We have an enthusiastic Bankstown team whose attitude and professionalism is conveyed through their knowledge and their expert advice with technical product information for all tiling supplies.
Bankstown Tiling Supplies
Our big tiling supplies retail stores in Bankstown enable us to showcase completed bathroom layouts and display leading bath ware brands. Our Bankstown staff will ensure through every level of your decision-making process that you are guided and assisted by trained tile specialists who will assist you in the design of your tiling supplies and technical selection. Our Bankstown team are passionate about ensuring you are looked after and will not accept anything less. Our team in Bankstown get to deal with our trade based clients directly and the level of professionalism they bring to the tiling industry also sees our business flourish.

Leading Tiling Supplies in Bankstown

Razar Tiling Bankstown source high-quality tiling products from large and well-established industry leaders. For those who wish to do their own tiling anywhere in Bankstown, we have grouts, tile cutters, adhesives and all the tiling tools you'll need to complete your tiling project. Our friendly staff in Bankstown can also provide advice on everything to do with tiling - from tile design to tile installation. It's not all about the price, but we are direct sellers in Bankstown that add real value to our products that we sell and they more than provide us with safe and easy solutions to all tiling installations. The materials these manufacturers produce have all been tested and most highly regarded and stringent markets in the Bankstown NSW area.

At Bankstown Razar Tiling, we take care of your tiling project from start to finish – sourcing materials from around the world, designing a solution that fits your space, and managing the installation. At Razar Tiling staff Bankstown can assist by ensuring you have the correct tiling substrates, tile finishes, glaze hardness and waterproofing through to matching your project with an installer who has the right capabilities. Our Bankstown staff will ensure we provide guidance on the entirety of a project alongside a team-led approach to a fit-for-purpose tiling product selection.

For any tiling supplies, call our Bankstown team on 0435 533 552 for a free quote.

Bankstown Tiling Supplies
Razar Tiling
0435 533 552 Bankstown

Tiling Supplies Bankstown
Products and Services
Area
Bathroom Tiles, Kitchen Tiles, Wall Tiles, Laundry Tiles, Outdoor Tiles, Floor Tiles
Building
Residential, Commercial
Type of Tiles
Porcelain, Ceramic, Granite, Stone, Marble, Slate, Travertine, Cement Floor
Ownership
Locally Owned, Australian Owned
Keywords
Servicing Suburbs
Information
What commercial services do you provide?

Razar Tiling supplies Bankstown servicing Bridges and Beams Regulators and Weirs Water Channels and Aprons Swimming Pools Flooring Systems Coal and Mineral Storage Carparks Chemical Bunds Roofs and Decking.

What industrial services do you provide?

Razar Tiling supplies Bankstown servicing Rising Damp Hydro Static Pressure Retaining Walls Tunnels and Manholes Produce Mill Storage Sewerage Treatment Plants Pump Stations Bathrooms and Balconies Planter Boxes.

Do you offer free quote for tiling supplies?

Yes, Razar Tiling Bankstown provide a free with no obligation tiling supplies quote. Please call or visit our showroom at Bankstown NSW. Report an issue