Bricklaying in Auburn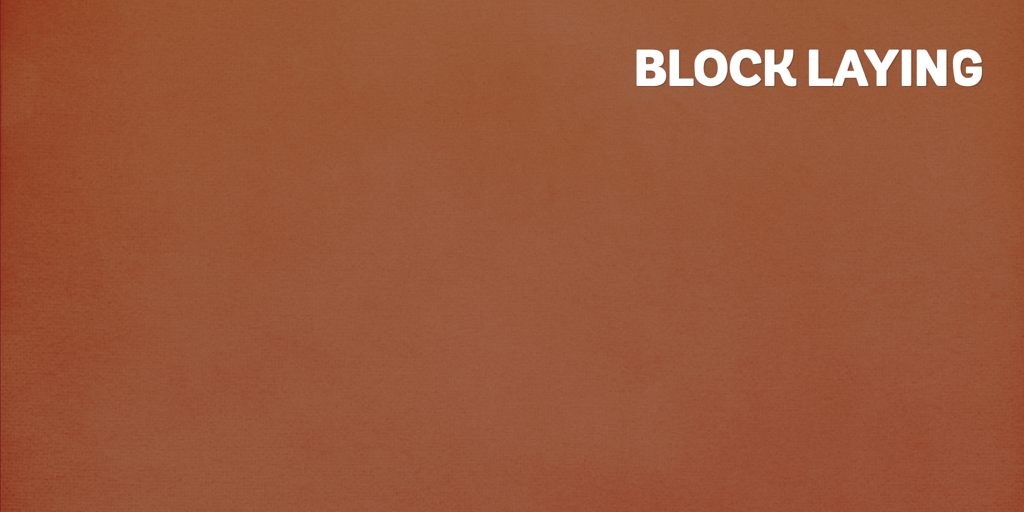 Block Laying
Auburn Bricklayers
Who we are

Products and Services

Servicing Suburbs

You Asked Us
Who we are
Certified Auburn Bricklayers

Seasoned Bricklayers in Auburn

Residential and Commercial Bricklaying

Brick Fencing

Brick Pointing

Alterations and Additions
Certified Auburn Bricklayers
Adorn your Place with Attractive Brickworks with the Expert Help of our Auburn Bricklayers
NSW Fair Trading Lic 280910C

Do you plan on having your place revamped through the wonders of bricks? To avoid inferior brickworks, it is always best to hire professional Auburn bricklayers. When it comes to quality bricklaying, the excellent bricklayers of TAQIZADA BRICKLAYING PTY LTD in Auburn offer the most advanced and unique ideas. TAQIZADA BRICKLAYING PTY LTD is a trusted name in the field of bricklaying and its licensed Auburn bricklayers can perfectly lay bricks of all types and sizes.

Why Work With our Top-rated Auburn Bricklayers

TAQIZADA BRICKLAYING PTY LTD employs the most reliable team of bricklayers in Auburn. If you are looking for impressive brickworks at the fairest rates, you can't go wrong with TAQIZADA BRICKLAYING PTY LTD. Our Auburn bricklayers are all well-trained and experienced for the job and they never fail to provide eye-pleasing results. Whether you want to renovate your place or you want to have an extension, our well-rounded bricklayers in Auburn can complete the job with remarkable results.

TAQIZADA BRICKLAYING PTY LTD always aims for client satisfaction. Our adept bricklayers in Auburn make sure to meet or even exceed your expectations. They personalise their services to ensure that your wishes are met. In addition, our Auburn bricklayers deliver fast and efficient services too. Your place will definitely be the envy of many owing to the expert works of our Auburn bricklayers.

Avail of our First-rate Bricklaying Services – Most Favoured Bricklayers in Auburn

The outstanding bricklayers of TAQIZADA BRICKLAYING PTY LTD in Auburn provide services based on clients' preferences, schedule and budget. You can count on our team of experts to deliver first-class services on these following concerns:

• Residential Bricklaying
• Commercial Bricklaying
• Brick Fencing
• Bricklaying for Fireplaces
• Additions and Alterations
• Renovations and Extensions
• Brick Pointing
• Piering
• Bricklaying for New Building

For Guaranteed Quality Craftsmanship, get in Touch with our Skilled Bricklayers in Auburn

Jazz up the look of your place now through our top-notch services. Give TAQIZADA BRICKLAYING PTY LTD a ring to talk to our expert bricklayers in Auburn. Call today to get a free quote.

Auburn Bricklayers
TAQIZADA BRICKLAYING PTY LTD
0470 361 442 Auburn

Auburn Bricklayers
Products and Services
Items
Arches, Barbecues, Blockwork, Chimneys, Fences, Fireplaces, Foundations, Mouldings, Stonework, Walls, Water Features
Service
Block Laying, Brick Cleaning, Brick Cutting, Hebel Installation, Repairs, Scaffolding, Wall Sawing
Structure
Extensions, Factories, Garages, Houses, Multi-Developments, Units, Villas
Type
Commercial, Residential
Keywords
Bricklaying Apprenticeship, Brick Layer, Bricklaying Course, Bricklayer, Apprentice Bricklayer Wages, Bricklaying Jobs, Bricklayers Tools, Brickwork, Apprentice Bricklayer, Bricklaying Companies, Bricklaying Costs, Bricklaying Tools, Diy Bricklaying, Bricklaying Apprenticeships, Bricklayers Wanted, Bricklayer Wanted, Become A Bricklayer, Bricklayer Jobs, Bricklayer Apprenticeship, Labourers, Brick Laying, Bricklayer Salary, Auburn Bricklayer, Bricklaying Tips, Bricklayers
Servicing Suburbs
You Asked Us
Why should I work with your Auburn bricklayers?

If you want to upgrade the look of your place without having to break the bank, the excellent bricklayers of TAQIZADA BRICKLAYING PTY LTD in Auburn can make that happen. Our highly-skilled bricklayers accept any bricklaying job, no matter how big or small. They are well-rounded and they always work to the highest level. Having handled scores of bricklaying projects around Auburn, our expert bricklayers know the best way to jazz up your place.

Do you ensure fast and efficient services?

Yes. TAQIZADA BRICKLAYING PTY LTD is proud to say that we have a team of experts. Our company does not tolerate delays. Our Auburn bricklayers are highly-experienced, hence, they are too familiar with any bricklaying project. They do their jobs in a time efficient manner and always make sure to deliver remarkable results.

How can I set an appointment with your team?

To avail of the first-class bricklaying services of our team, you can call TAQIZADA BRICKLAYING PTY LTD at 0470 361 442. You can count on our adept bricklayers in Auburn to deliver a prompt response. Know more about our exceptional bricklaying services now. Call us to get a free service quotation. Report an issue